Welcome to contact with Groupeve, we are here to trust you, assist you, support you and achieve both of us, our goal is to supply the best quality fabrics at the moderate price, to make where there is sunshine, there is Groupeve, every effort, friendship, cooperation, business, will with the brand name of Sunetex® and Magicaltex®.
If you interest, please feel free to contact
Amanda Wu
many@groupeve.com
+86 17380542833
Specification for SuneTex® Blackout Zebra Fabric SK10 Sliver Series     
Composition:                             
100%Polyester
Standard Width:
300cm
Standard Length per Roll:
50m (not fixed width because of quantity control system)
Area Mesh Weight:                                                                                                           
160g/m2±5%
Brand Name:
Sunetex
Sheer Repeat Size:
29mm/46mm
Color Fastness:
Grade 7-8
Hazardous Substances:
0%
UV Resistance:
ABS
MOQ:                                                                        
1 Roll for Stocked Items
Shipping Way:
By Sea/Air/Express
After Sales

12 Months


Introduction
You'll need to source the right materials. blind material suppliers are a great resource for finding the perfect fabric for your zebra blinds. From sheer to blackout, there are a variety of materials to choose from depending on your desired level of privacy and light control.
If you're looking to buy in bulk, zebra blinds wholesale options are available. China manufacturer supply zebra window roller blinds fabric at competitive prices, making it an affordable choice for anyone looking to outfit multiple windows.
Zebra blinds are a versatile and stylish option for any space. With the right manufacturer, materials and supplier, you can find the perfect blinds to suit your needs and style.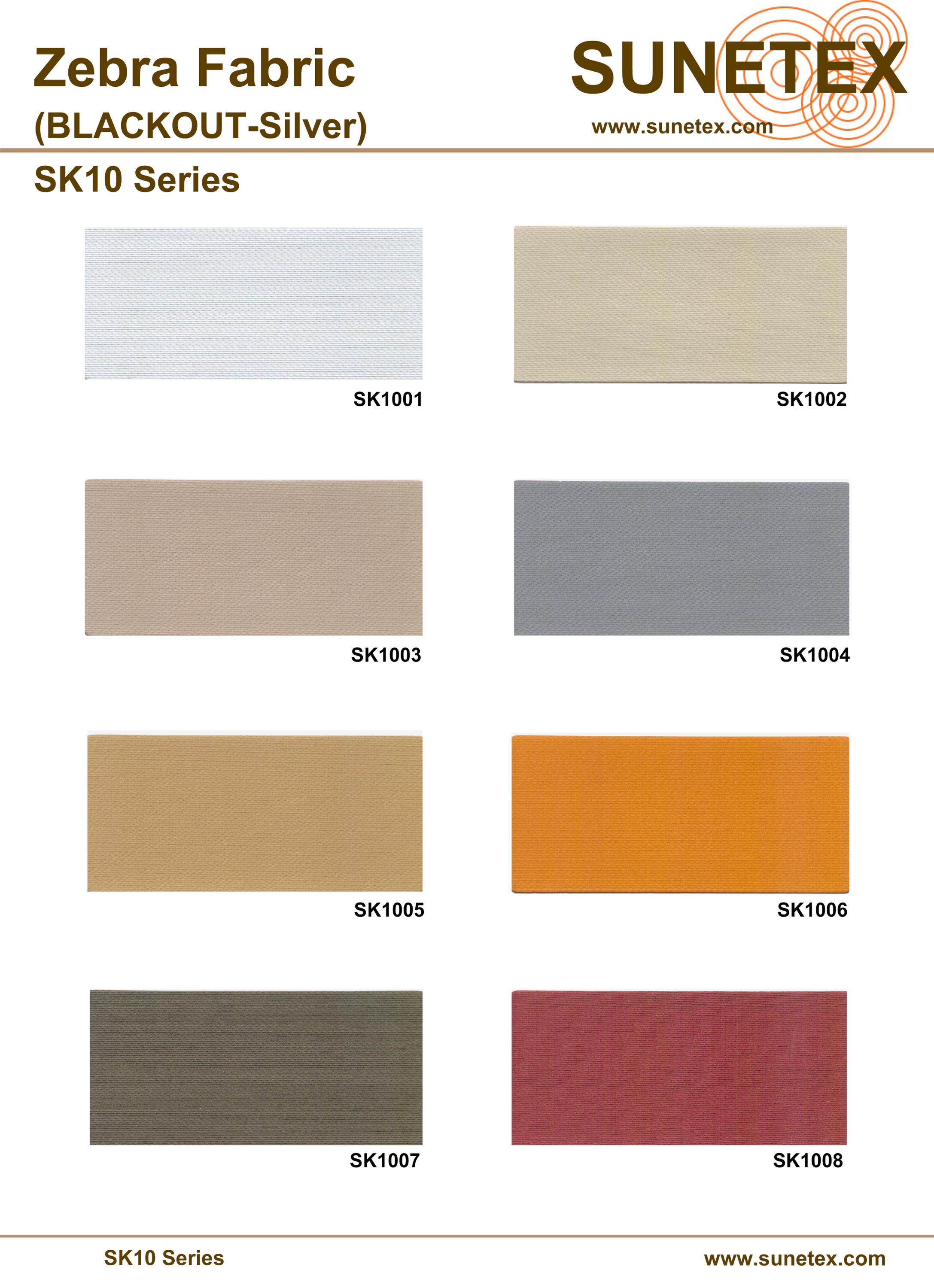 Why choose 100% polyester zebra blinds?
Polyester is a popular fabric choice for window coverings because of its durability, resistance to wrinkling and shrinking, and affordability. And when it comes to blackout zebra blinds, you want a fabric that can effectively block out sunlight for a better night's sleep or to enhance the viewing experience of your home theater.
The benefits of GROUPEVE  100% polyester blackout zebra blinds
When you choose GROUPEVE' 100% polyester blackout zebra blinds, you're getting the best of both worlds: style and functionality. Here are just a few of the benefits of this product:
1. Light control
As mentioned earlier, zebra blinds allow for ultimate light control. With GROUPEVE 100% polyester blackout fabric, you can block out up to 99% of sunlight, making it perfect for bedrooms, nurseries, and home theaters.
2. Energy efficiency
By blocking out sunlight, 100% polyester blackout zebra blinds can also help regulate the temperature in your home, keeping it cooler in the summer and warmer in the winter. This can lead to lower energy bills and a more eco-friendly home.
3. Easy to clean
Polyester is a low-maintenance fabric that can be easily wiped down with a damp cloth to remove any dirt or dust that may accumulate over time.
4. Aesthetically pleasing
Of course, one of the biggest draws of 100% polyester blackout zebra blinds is their unique, modern look. With a variety of colors and patterns to choose from, you're sure to find a style that complements your home's decor.
Conclusion
If you're looking for a cost-effective way to update your home's window coverings while also enhancing your comfort and style, 100% polyester blackout zebra blinds from GROUPEVE are the perfect choice. With their light control, energy efficiency, and low-maintenance appeal, they're a smart investment that will pay off in the long run.
Groupeve has three own factories, one is to produce components of all blinds(Sunewell®), the other is to assemble finished blinds (Bottontrak®, Sunetrak®), and the third one is to produce roller blinds fabric (Sunetex®, MagicalTex®, Aputex®). It all covers an area of approximately 25,000m². We have over 500 employees and already passed the factory audit from BSCI, ISO9001: 2000 quality standard system.
After 20 years of developing experience, now we manufacture and supply Components & Accessories of Vertical Blinds, Common Roller Blinds, Zebra Blinds, Shangri-La Blinds, Bamboo Blinds, Crank Roller, Spring Roller Blinds, Roman Blinds, Horizontal Venetian Blinds, Pleated Blinds, Panel Blinds, Plated Blinds and Honeycomb Blinds. Such as Aluminum Profile, Blinds Cover, Blinds Tube, Blinds Bottom Rail, Chain, Head Track, Ceiling Clip, Roller Blinds Mechanism, Cord Drive Runner, Cord Weight, Wall Bracket, PVC Double Tape, Slat Weight etc.
For certifications and test reports, we have details as below:
CE
SGS
ROHS
GOTS
COLOR FASTNESS TEST
OEKO-TEX STANDARD 100
SHADING COEFFICIENT TEST
CERTIFICATE OF CONFORMITY
INTERTEK ECO-CERTIFICATION
FIRE RETARDANT NFPA701(USA)
GREEN GUARD GOLD CERTIFICATE
ANTI-MILDEW ANTIVACTERIAL TEST, ECT.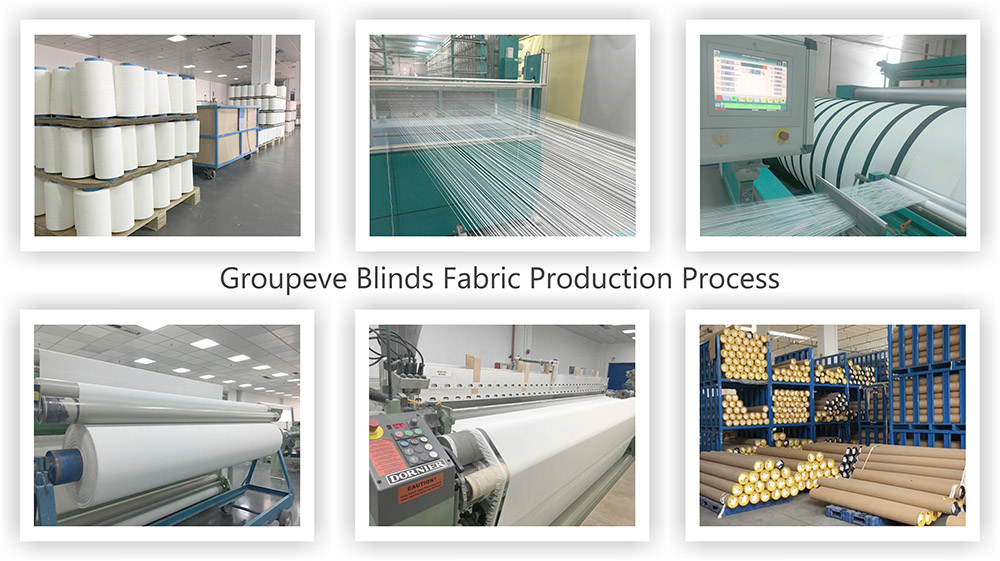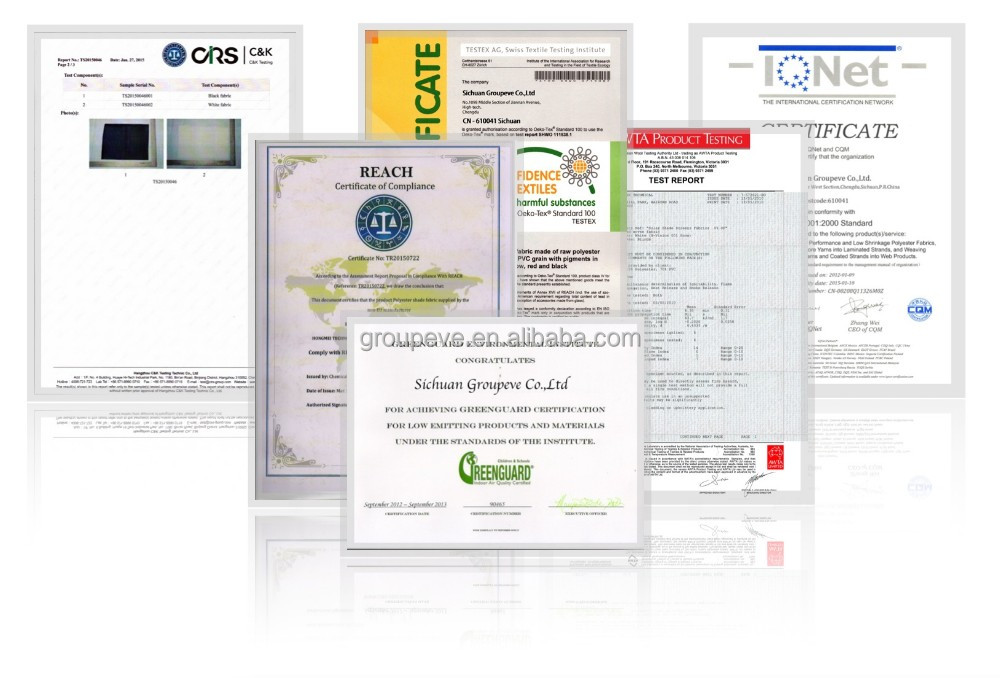 1. Well Organized China Zebra Blinds Material Suppliers Manufacturers Supply Zebra Window Roller Blinds Fabric Wholesale 
2. In Polybags inside packing
3. Outside in Paper Tube Packing.
4. Every tube has an unique bar code which can be tracked in the whole producing, shipping & delivery process.

5. Packing size:
* For fabric with 2m width: 2.15mx0.2mx0.2m; Measurements:0.086CBM
* For fabric with 2.5m width: 2.65mx0.2mx0.2m; Measurements:0.106CBM
* For fabric with 3m width: 3.15mx0.2mx0.2m; Measurements:0.126CBM
* For fabric with 3.2m width: 3.35mx0.2mx0.2m; Measurements:0.134CBM

Strict quality control to ensure that the fabric utilization rate is greater than 95%. Factory direct selling price, no distributor earns the price difference. With 20 years experience for sunshade products, Groupeve has professionally served 82 countries clients worldwide. With 10 years quality warranty to ensure continuous cooperation. Free samples with more than 650 kinds of fabrics to meet regional market needs. No MOQ for most of items, fast delivery for customized items.